Instructor With 20 Years ARAS Special Forces Service Experience Trains Kalinouski Regiment Fighters
3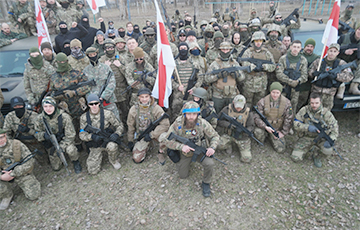 The story of a mine-warfare specialist with the call sign "Grandad".
A unique mine-warfare instructor, the call sign "Grandad", with a large experience in special forces trains the fighters of the Kastus Kalinouski Regiment.
"Twenty years of service in the Anti-terrorist Operations Unit ARAS. Ten - in the technical intelligence of the border troops. Can you imagine the unique experience the instructor shares with the soldiers of the Kalinouski Regiment? "Grandad" always repeats to recruits during mine-warfare training: "The main thing is not to rush and never underestimate the opponent," the regiment's press service reports.
So many lives are saved by the skills of "Grandad" on the front line, where the earth is simply crammed with mines, shells, and trip wires. "There is a lot of work. It doesn't matter if you are afraid or not, if there is a task, it must be completed," says "Gandad", going to the front line.