Terrorist Girkin Responded To Rumors About His Detention In Crimea
24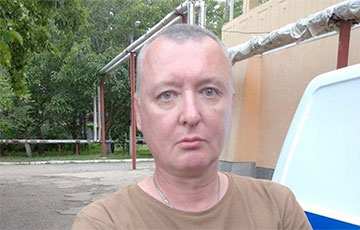 The infamous ex-leader of the "DPR" militants was indeed not allowed into the Kherson region.
The former "Minister of Defense" of the terrorist "DPR" Igor Girkin (nickname Strelok) commented on the information about his detention.
The Russian terrorist commented on earlier reports that he was detained in Crimea while trying to get to the part of Ukraine occupied by the Russian Federation, the Telegram comments reported by Glavred.
He did not deny the information that he was detained but only stated that he did not get into the temporary detention facility.
At the same time, Strelkov confirmed the information that he was not allowed to fight in Ukraine.
Girkin added that sooner or later he would get to the front.

Recall that rumours about Girkin's detention in Crimea appeared on the Web. At the same time, he tried to go to war against Ukraine with a fake passport in the name of Sergei Runov. There is also Girkin's photo without his moustache.