AFU Surround: Russian Grouping Failing On The Right Bank Of The Dnieper River
5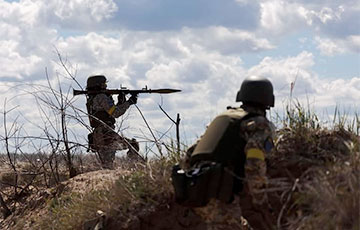 The expert told about the occupiers' ability to hold the Kherson region.
The Armed Forces of Ukraine destroyed the bridges in the Kherson region. Russian occupiers transported ammunition, vehicles, fuel and food to the right bank of the occupied part of the Kherson region.
Now the Russians carry out the supply with pontoon ferries, but what they manage to transport in this way is clearly not enough for the occupiers. Military expert Oleh Zhdanov told about it.
"If they don't decide by the end of this week what to do: to stay on the defensive or attack, then next week, I think, we will see the complete defeat of the logistics of this grouping and it will begin to weaken," the expert says.
According to him, the occupiers can go to build pontoon crossings across the Dnieper River and transfer 10 tactical battalion groups that they hold in the Tokmak-Melitopol-Enerhodar triangle. However, if they try to do this, the Armed Forces of Ukraine will destroy these pontoon crossings.
"Or this grouping will begin to lose its defense capabilities. And then we will have a chance to move forward," Zhdanov notes.
Earlier it was reported that on August 12, the Armed Forces of Ukraine destroyed the last bridge near the Kakhivka Hydroelectric Power Station. Russian troops transported their equipment in the temporarily occupied territories of the Kherson region through this bridge.