Ukrainian Authorities Confirm Destruction Of Wagner HQ
4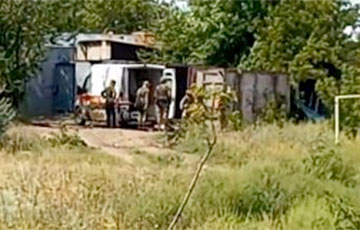 A Russian propagandist has served as a spotter for the Ukrainian Armed Forces.
The head of the Luhansk regional military administration, Serhiy Gaidai, confirmed the strike by the AFU on the Wagner PMC base in occupied Popasna.
He said this on his Telegram.
"The AFU have again successfully dealt with the enemy headquarters, which was pointed out by one of the representatives of the Russian media. This time yesterday in Popasna, where the headquarters of the PMC Wagner was defeated with a precise strike," he noted.
According to Gaidai, the number of dead occupants is being specified.
The head of the RMA did not specify other details.
We remind you that the Ukrainian Armed Forces hit the headquarters of the Wagner military group in Luhansk Region with HIMARS multiple rocket launchers. A Russian propagandist served as a spotter for the Ukrainian military, who showed the military facility in his video report.