About 12 Thousand Occupants Trapped In Kherson Region
8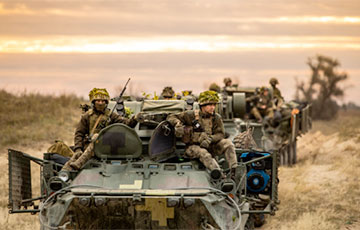 The AFU has taken the right position and are successfully destroying the Russians' logistics.
Russian occupiers are trapped on the right bank of the Dnieper River in the Kherson region. Approximately 10,000 - 12,000 soldiers have been cut off there. According to glavred.info, the director of the Centre for Military and Legal Studies, Oleksandr Musiyenko, said this.
All this happened thanks to the actions of the Ukrainian defenders, who are successfully destroying the logistics of the occupiers in the south.
"The Russian troop grouping on the right bank of Kherson region has become trapped. This is the result of the actions of the Ukrainian Armed Forces. The Russians were lured into this trap by cutting off the crossings. The Russians said that according to estimates that can be seen, they had moved 10-12 thousand additional soldiers to the right bank of Kherson region and reinforced their positions there. Now they find themselves cut off even more," Musiyenko says.
In order to at least somehow remedy the situation, they are trying to restore a bridge or a crossing. In turn, the Ukrainian armed forces are carrying out powerful strikes on the Antonivsky bridge. Thus, the occupiers are not able to establish logistical support, as the bridge is under fire control.
The expert also noted that the Ukrainian military in the south has taken the right position.
- In general, the situation in the south is as follows - the Ukrainian forces have taken the right position. It means destroying logistics, depleting as a consequence the Russian contingent, it means exsanguinating Russian artillery and other types of troops in terms of ammunition and shells. As a consequence, it is creating psychological pressure so that the occupiers either retreat and flee or surrender," the expert added.
Acting head of the Kherson Regional Administration Dmytro Butriy said on August 1 that the Ukrainian armed forces in Kherson Region had already liberated 46 settlements. The situation in the region is difficult. He urged locals to leave for calmer regions.