Kalinouski Regiment Fighters Swore To Liberate Belarus
21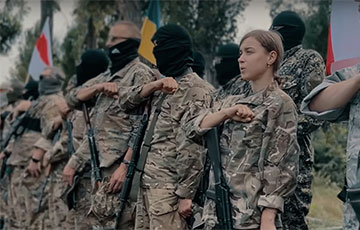 The volunteers promised to protect their relatives in the country.
Volunteers who joined the ranks of the Kastus Kalinouski Regiment took a solemn oath to always remain faithful to Belarus, to be worthy of the memory of great ancestors and to fight for the freedom of their people.
"This is the oath of all those who cannot reconcile to evil and injustice, who are ready to stand for their values and ideals, to protect their relatives and friends and to be loyal to the people of their country!" the Press Service of the Regiment announced.