HIMARS Bring Down Fire To Antonivsky Bridge, HQs, Depots Of Occupiers
18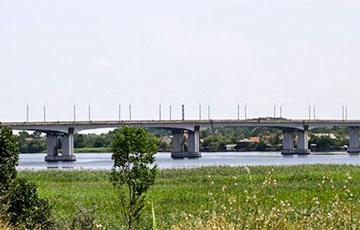 More than 100 Russian soldiers have been destroyed in Melitopol.
On Monday night, August 8, a number of local media outlets reported on the Ukrainian armed forces' strikes on Russian occupants' depots and headquarters in Kherson and Zaporizhzhia regions.
In particular, there was information about another successful strike by the Ukrainian military on the Antonivsky bridge, which the Russians are using to compensate for losses in manpower and hardware, Novoe Vremya reported.
There are also reports of successful strikes on the Dar'ivka bridge across the Dnieper river and on the bridge near the Kakhovka hydroelectric power plant.
In Melitopol, the Ukrainian armed forces attacked an airfield and the former REFMA plant. The work of the Russian air defence force was also reported. Ivan Fedorov, the city's mayor, said this on Telegram.
According to preliminary estimates, a significant amount of military hardware was destroyed, as well as more than 100 occupants.
Fedorov noted that last week the occupiers relocated a significant amount of air defence equipment from Melitopol to Kherson.
"Last night was the most effective and it demonstrates that the existing enemy air defence units are no longer capable of resisting HIMARS. The weakening of the air defence system creates the necessary prerequisites for a successful counter-offensive in the Melitopol direction," he wrote.