AFU Destroy Russian Special Forces And Ammunition Depot In Kharkiv Region
4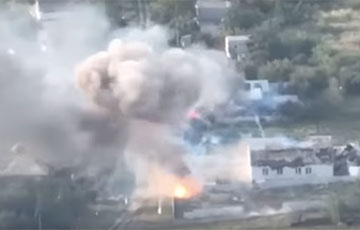 Video of the successful operation of Ukrainian fighters appeared on the Internet.
In the north of the Kharkiv region, the Russian special forces blew up. Strikes on the occupants and their ammunition depot were carried out by soldiers of the National Guard and the Armed Forces of Ukraine.
The video was published on YouTube by the Eastern Operational-Territorial Association of the NGU.
Aerial reconnaissance and artillery of the NGU and the AFU, supported by tanks, took part in the operation to destroy the tanks of the hostile army.