Miory Plant Ruined By Lukashenka Nationalized
8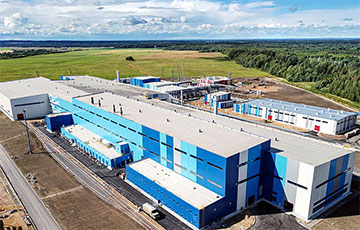 The enterprise was a success until the regime took it over.
The Miory metal-rolling plant has been nationalized, Lukashenka stated during his visit to the plant on Monday.
Businessman Aliaksei Kavalenak and his partners launched the Miory metal-rolling plant in 2020. Investments amounted to 200 million euros. In the same year, MMPP Group signed a sponsorship contract with one of the leading racing teams Formula1 McLaren.
In the early summer of 2021, Aliaksandr Lukashenka was supposed to come to the plant. It did not happen. Instead, law enforcement officers visited the plant and detained some managers and employees. Later it became known that Pyotr Shimukovich, General Director of the plant, Dzmitry Slaunikau, his deputy on economy and finance, and Aliaksei Kavalenak, head of the Board of Directors, were behind bars.
According to the KGB, they are charged under Part 2, Article 424 of the Criminal Code (Misfeasance or official misconduct), Part 6, Article 16 (Complicity in a crime) and Part 2, Article 243 (Tax evasion). Five more people were tried under the first article and released last June 20.
After the arrests, officials set about "saving" the company, accusing the owners of the failure to reach the projected figures in the first year. However, the MMPP employees say the problems began just after the detention of the management.