Liquidation Of 'DNR' Artillery Division Head Becomes Known
12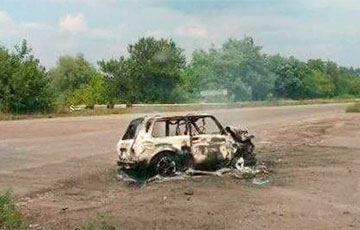 Terrorist Olga Kachura has been liquidated in the enemy's rear.
The details of the killing of former DPR artillery commander Olga Kachura (call sign Korsa) in Donbass have become known.
The terrorist was killed in the enemy's rear. Her car was probably blown up, Ukrainian journalist Denys Kazansky reported.
He also published a photo from the site of Kachura's liquidation, Glavred writes.
"They write that this is her car, which has either been shot by an ATGM, or blown up by an unknown explosive device. Allegedly, again 'an elusive SRG'. And this is despite the fact that there have been no Ukrainian SRGs in Horlivka since 2014. It is 90% certain that Korsa was killed by an insider. The scenario is exactly the same as with Bednov and Mozhovy in 2015," Kazansky wrote.