Crimean Partisans Feed Russian Military With Poisoned Pies: Eight Occupiers Died
25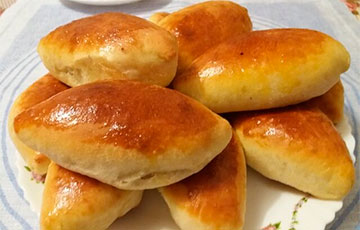 Another 18 are in intensive care.
Ukrainian partisans in Crimea, illegally annexed by Russia, handed over pies containing rat poison to the Russian occupiers in a hospital. 8 occupiers died, and 18 are in intensive care, which is the result of the operation by the patriots.
Obozrevatel.com learned about this from its own sources. Putin's soldiers were treating their wounds received in the war in Ukraine at the 1472nd Naval Clinical Hospital of the Russian Federation in Sevastopol, when the fair retribution came to them.
Recall that the Kharkiv locals acted in a similar way back in April. Then, as a result of the "treat", two Russians died, 28 occupying soldiers ended up in the intensive care unit of the hospital. And about 500 soldiers of the "second army of the world" poisoned themselves with alcohol of unknown origin. They were at a medical facility as well.
Ukrainian intelligence has disclosed that the Russian military leadership is recording these cases as so-called non-combat casualties.