Russian Troops Ready To Flee Right Bank Of Kherson Region, But Can't
16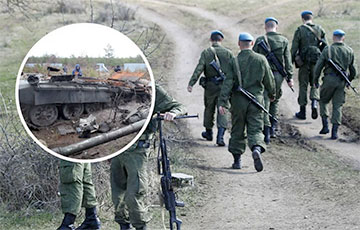 A grouping of 20,000 troops is cut off by the Ukrainian army.
Russian troops are ready to flee from the right bank of Kherson region, but they cannot because the AFU is constantly destroying the crossings.
Mikhail Samus, director of the New Geopolitics Research Network, told RBC-Ukraine about this in an interview.
"They cannot escape from there (from the right bank of Kherson - ed.). You can try to go by boat. Of course, they are ready. They do not understand what they are doing there. But there are a lot of them brought there - about 20,000 people there, clearly understanding that they have no chance, especially after what happened in Kharkiv Region," he said.
According to the expert, most of the Russian officers on the right bank of Kherson understand that their situation is absolutely hopeless.
"They have very little chance of fleeing to Crimea, with the Dnieper River behind them and the constantly destroyed crossings. Some of them can be repaired, but it is all very unstable and inefficient," he added.