Expert: Patrushev Flees To China To Negotiate Putin's Resignation
16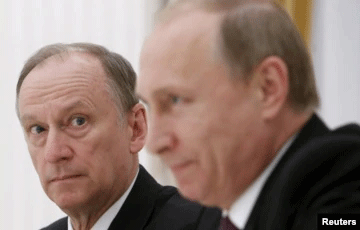 Interesting "coincidence".
Russian Security Council Secretary Nikolai Patrushev has fled to China to negotiate with Chinese authorities to oust Putin from the presidency.
This information was voiced by military expert Oleg Zhdanov on the air of Channel 24.
"The head of the Security Council of the Russian Federation, Patrushev, is currently in China. A very interesting coincidence. Immediately after the Shanghai Cooperation Organisation summit, just a few days later, Patrushev is packing up and flying to China himself, ostensibly to deal with security issues. But I think that Patrushev, as he is the biggest initiator and organizer of the transit of power, is likely to fly to Beijing in order to confirm the agreements between Beijing and Moscow and also to enlist support for the transit of power and the ousting of Putin as president of Russia," the analyst said.
According to the interlocutor, it may become clear in the coming days whether this information is true, and if it is, in what way Putin's removal from power will take place.
"It's been a long time since Moscow started boiling over, the way its political activity is boiling up. I understand that this will not pass without consequences for Putin's regime," the expert concluded.