AFU 'Hit' Russian Major General
14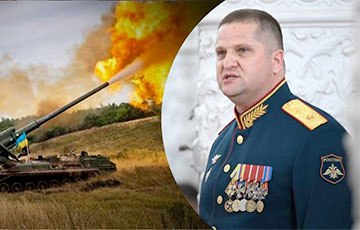 He commanded the 144th Motorized Rifle Division.
The Russian occupants continue to suffer casualties in Ukraine, including losses among senior personnel.
This was reported by the General Staff in its morning report as of Friday, September 23.
According to available information, Major General Tsokov, commander of the 144th Motorized Rifle Division of the 20th All-Russian Army, was wounded as a result of a strike near the settlement of Svatovo. He was evacuated on September 20.
From this September 19 to 20, 105 bodies of fallen Russian servicemen were transported to a military hospital in Rostov-on-Don.
Preparations are also being made here to receive another 200 bodies in the near future.
In August, British intelligence reported that Ukraine had managed to eliminate at least ten Russian generals since the start of the full-scale invasion.