Makei Supports Mobilisation In Russia
34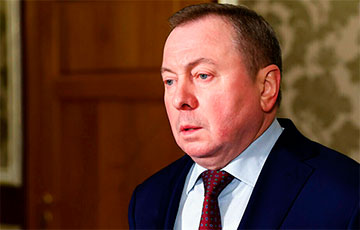 The Lukashenka regime is interested in intensifying aggression against Ukraine.
Belarus is sympathetic to Russia's decision on partial mobilisation. Lukashenka's Foreign Minister Uladzimir Makei said this to TASS on Thursday in the margins of the 77th session of the UN General Assembly.
"Therefore, all the measures that will be aimed to strengthen, to ensure the security of their state, to achieve the goals that in principle a special military operation is pursued, I think it is absolutely correct. Not because we are allies and we are in a 'union state', but absolutely common logic, common sense dictates any decisive action if it is related to the need to ensure the security of one's state," said the dictator's foreign minister.
"Given what is happening now, when Ukraine is really being pumped with weapons, Western weapons, when Russia, correctly said, is at war with the collective West today, one can naturally understand Moscow's concerns about the need to ensure its security in this situation," Makei added.
We remind you that Vladimir Putin announced a partial mobilization in Russia in the morning of September 21.