'Not Even There Yet, And Suffering Stroke Already'
30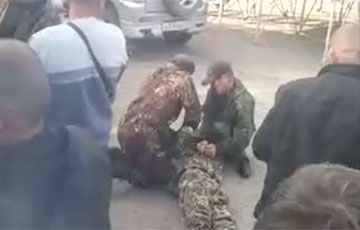 The "adventure" for the mobilised Russians began immediately on the bus.
The Russian army suffers losses on the way to Ukraine. One mobilized conscript had a stroke on the bus.
Video of this accident appeared at the disposal of obozrevatel.com. All in all, the occupiers will be "storming Kyiv in three days" in a minus-one format.
"Not even here yet - and already having a stroke," the intelligent voice of the representative of the "second army of the world" can be heard on the video.