AFU Deal Powerful Blow Against Occupiers In Chornobaivka, Nova Kakhovka
2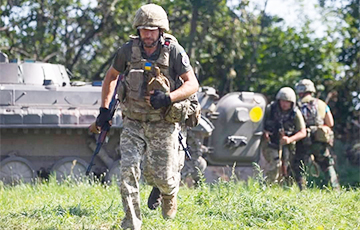 Russian MLRS were destroyed.
In the evening of September 22, it was again alarming in Kherson region: there were explosions in the suburbs of Kherson and in Nova Kakhovka.
The information was released on local public pages, reports stopcor.org.
Messages about the explosions came out almost simultaneously: around 11 p.m.
Residents of Nova Kakhovka released a video showing an air-raid alarm and powerful explosions.
The Kherson suburb where the explosions took place - this is once again Chornobaivka. A local partisan activist, Nikolaev Vanyok, claims that Russian MLRS, which were firing in the direction of Snehyrivka, were destroyed.
We note that the distance from the probable strike points to the AFU positions is from 15 to 35 km. The distance from Chornobaivka to Snehyrivka is about 45 km (in a straight line).