Ukrainian Army Captures Important Bridgeheads On East Bank Of Oskil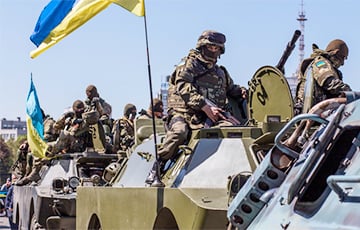 The offensive operation has lasted three days.
Ukraine's armed forces continue their offensive in the east of the country. The situation on the front remains difficult as Russian forces try to hold on to previously seized territories.
This was reported by the UK Ministry of Defence on Twitter.
Over the past three days, Ukrainian forces have seized bridgeheads on the eastern bank of the Oskil River in Kharkiv Region, the report said. Russia attempted to integrate Oskil into a consolidated defensive line after its troops retreated earlier this month.
To the south, fighting continues in Donetsk region as Ukrainian forces storm the town of Liman east of the Seversky Donets River, which Russia seized in May.
"The situation on the battlefield remains difficult, but Ukraine is now pressuring territory that Russia considers important for its military objectives," Britain's Defence Ministry said.
Earlier, British intelligence reported that Ukraine was continuing offensive operations in the north-east of the country, while Russian troops had established a line of defence between the Oskil River and the town of Svatove. It remains unclear whether the occupiers have any defence capability.