Alexei Navalny: Five Million Escapists Will Be Running Around Russia
9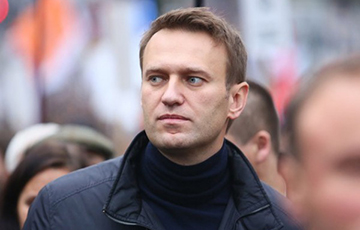 Full text of the statement by the Russian opposition politician.
On September 21, the Kovrov Сourt rejected two complaints by Alexei Navalny against the Maximum Security Penal Colony No 6 of the Vladimir Region, where the politician is serving his sentence. During the trial, Alexei Navalny learned from lawyers and journalists the details of the mobilization announced in Russia and expressed his opinion on this topic. Mediazona made an online report from the meeting, and SOTA published the video of the politician's speech. Meduza provides a transcript of Navalny's statement:
"I don't understand one thing. There are a million people in the army, the Russian National Guard has 350 thousand people, the Ministry of Internal Affairs has one and a half or two million more, and there are so many people in the Federal Penitentiary Service. What is the reason to draft civilians?
I mean that five million escapists will be running around Russia. A million cops will run after them to mobilize them somewhere.
So prisoners did not help them to manage the situation! How many prisoners do we have under Article 228? They are bad soldiers. They can be paid with heroin.
Now they will call for some Kovrov hard workers, 30-year-old men, who will be drafted to die somewhere near Kherson. This is terrible. I think they will not draft Moscow residents. If they call 50,000 people from Moscow, then the very next day, 150,000 of their relatives will protest on the streets.
The main thing is already clear, the criminal war of aggression that is going on is getting worse. Putin is trying to involve as many people as possible in all this, he wants to cover hundreds of thousands of people with blood. Certainly, this will lead to huge tragedies, a huge number of deaths, and, of course, this will not lead to anything good.
The scale of this crime and the number of those involved is increasing, and the only reason for it is to ensure that one person holds his personal power. Putin is bedevilling the neighbouring country, killing people there, and now he is throwing a huge number of Russian citizens into this meat grinder of war, who should just live normally and take care of their families in order to extend his personal power. Therefore, it was a crime, for sure, and now it has become a crime of a much larger scale.