Russian Troops Retreat In Kherson Region
1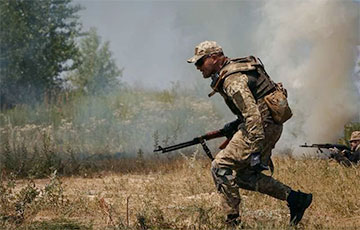 The Armed Forces of Ukraine are fixed in the vacated positions.
Fierce fighting continues in the south of Ukraine in the Kherson region, Ukrainian forces are gradually securing the liberated territories.
This was announced by the head of the joint press center of the Defense Forces of the Pivden Operational Command Natalia Humenyuk on the air of the telethon.
"The fighting is fierce, ii's quite hot here in the south, although the weather has become a little cooler. Fire comes from one side and the other. But the enemy still concedes. Gradually, eventually, we secure territories for ourselves. And this annoys them, respectively, the shelling becomes either more or less, depending on how much ammunition we hit during the night," she said.
Humenyuk noted that over the past 24 hours, the Armed Forces of Ukraine have attacked areas where enemy equipment and weapons are concentrated. The scale and results of these strikes will be announced later.
She also stated that the holding of illegal referendums by the occupiers, as well as the announcement of mobilization in the Russian Federation, are an imitation of real activity by the Kremlin.
"Mobilization and a referendum are just another manipulation with which they fake activities, nothing more," Humenyuk stressed.