Ukrainian Army Cut In Russian Front Northwest Of Lysychansk
15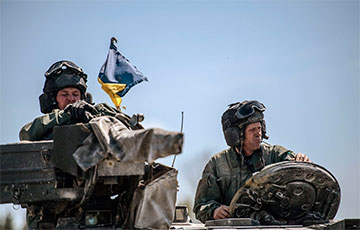 The Ukrainian Armed Forces are knocking out the invaders from positions 15 km from the city.
In the Siversk direction, in the area of Severodonetsk-Lysychansk, Ukrainian troops are pushing the Russian occupiers. The Armed Forces of Ukraine have important gains.
This information was shared on the morning of September 24 by war correspondent Bohdan Miroshnikov in Telegram.
According to him, the Armed Forces of Ukraine managed to advance in the area of Zolotarivka and Verkhnekamyanka, which is in the north-west of Lysychansk.
In addition, the Ukrainian military pushed the occupiers considerably back from nearby Spirne, which was recently liberated and is still in the so-called "gray zone" due to intense fighting.
On this frontline, Miroshnikov noted, the Armed Forces of Ukraine also began to actively put pressure on Shipilevka, which is only 15 km from Lysychansk. Efforts to liberate the settlement have been intensified.
After a successful counter-offensive in the south of the Kharkiv region, the Armed Forces of Ukraine began the de-occupation of the Luhansk region, which was almost 100% captured by the Russian army. The Russians have already been driven out of Belogorivka, which jeopardized the entire Lysychansk-Severodonetsk grouping of the enemy.