Lukashenka To Putin: Thank You, I Can Get It Off My Chest With You
70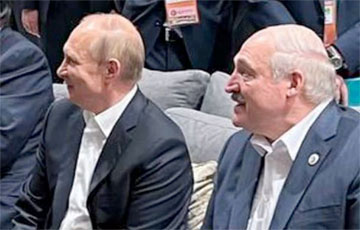 Two loners.
Lukashenka has flown to Sochi, where he is meeting with Putin. The visit was not announced in advance; the Belarusian dictator's plane simply flew to Russia.
Outcast Lukashenka was complaining about the West, expressing support for the Kremlin's aggression against Ukraine, and at the end of his long tirade he said:
- Thank you for allowing me to get it off my chest in front of you.
The two dictators, who are disrespected in the civilized world, "will continue to get it off the chest in front of each other," reports Lukashenka's press service.