Georgian Defense Minister On Lukashenka's Trip To Abkhazia: We Will Give Most Severe Reaction
29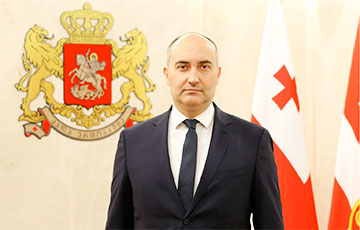 The consequences of the visit will be very serious.
Georgian Defense Minister Juansher Burchuladze reacted to Lukashenka's trip to self-proclaimed Abkhazia, writes newsgeorgia.ge:
"I would not advise the leader of any country to make such a mistake, the correction of which would then cost his country dearly, or it would be impossible to correct this mistake.
I would like to hope that this does not happen. We will give the most severe reaction in connection with the visit, and even more so if it is a radical step on the part of any state."
On September 28, 2022, Lukashenka arrived in Abkhazia and met with the head of the self-proclaimed republic, Aslan Bzhania.
Important to note, the separatists from Abkhazia, who declared a quasi-state on the territory of Georgia, are recognized only by Russia, Nicaragua, Venezuela, Nauru, and Syria.