Ukrainian Army Breaks Through Russian Defense Near Stavki, Completes Surrounding Of Lyman
13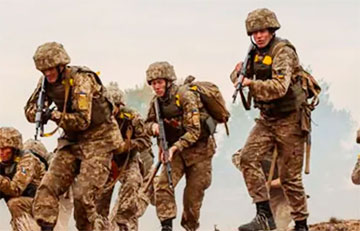 Units of BARS-13 and the 752nd Motorized Rifle Regiment of the Russian Army were caught in the "mousetrap".
The Ukrainian Armed Forces completed the encirclement of the Russian grouping near Lyman by the end of the day on September 29.
This was reported by the Institute for the Study of War (ISW).
"Ukrainian troops broke through the Russian defence near Stavki (10km north of Liman) and cut the Torske-Drobysheve road, which is the last supply and exit route for the Russians holding the line west of Lyman," the analysts said.
The ISW pointed out that units of BARS-13 and the 752nd Motorised Rifle Regiment of the 20th Combined Arms Army holding the defence around Drobysheve and Lyman found themselves in an "extremely difficult" situation.
Specialists informed that the AFU are attacking Lyman from three directions and have already cut off the occupiers' access to the critical Svatove-Lyman road, which is the main land line of communication (GLOC) that supports the enemy grouping in Lyman itself.
"Ukrainian troops will be able to take Lyman," the Institute for the Study of War is convinced.
Ukrainian counter-offensive along the Oskil River
Ukraine's armed forces also continued counteroffensive operations along the Oskil River in northeastern Kharkiv Region on September 29 and attempted to break through Russian lines near the border of Kharkiv and Luhansk Regions.
According to the Ukrainian Armed Forces' General Staff, the Ukrainian defenders inflicted significant losses on the enemy during active combat operations:
- the Russian 4th Tank Division of the 1st Guards Tank Army has suffered significant losses in recent weeks at Kupyansk, located near the Oskil River (the border of Kharkiv-Lugansk regions);
- in previous phases of the Ukrainian counter-offensive in Kharkiv region, the Russian 4th Tank Division lost almost an entire regiment of forward T-80 tanks.