AFU Destroy Barracks Along With Dozens Of Russian Soldiers In Luhansk Region With One Strike
7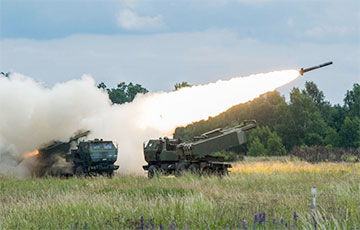 More than 200 occupants have been hospitalized in Starobelsk medical facilities.
More than fifty Russian servicemen were destroyed in Novoaidarsk district of Luhansk region as a result of a strike on the area of the enemy's concentration, the head of the Luhansk regional military administration, Serhiy Gaidai, said.
As he wrote on Telegram, seventeen units of Russian occupants' equipment were destroyed in the attack.
"More than 50 Russian Federation soldiers were killed in the barracks near Novoaidar, and hospitals in Starobelsk are full of wounded," he specified.
According to the head of the Luhansk Regional Military Administration, more than 200 occupiers have been hospitalised in Starobelsk medical facilities in recent days.
"The situation is no less tense for the enemy in other hospitals close to the line of contact," Gaidai added.