Ukrainian Brigade Defeats Russian Tanks In Spectacular Battle
5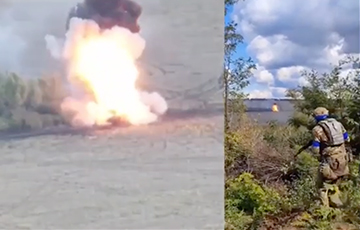 The video captured the moment when the Russian equipment was blown up.
Fragments of the battle of fighters of the 3rd separate tank brigade in the eastern direction have been published online.
According to Censor.net, the UAV footage shows a Russian tank moving along a forest belt and exploding shells fired by the crew of the Ukrainian armoured vehicle. The last two shots fired by the Ukrainian fighters were accurate.