Peskov: Agreement On Russia-Belarus 'Union State' Will Apply To Russia-Occupied Territories Of Ukraine
49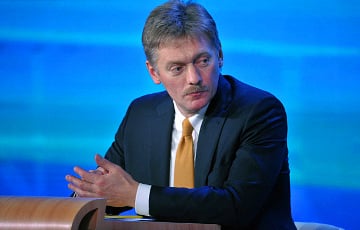 The Belarusian army is being drawn into a full-scale war.
In the Kremlin, on September 30, it is planned to sign "agreement on accession to the Russian Federation" of four "subjects" — the self-proclaimed "Donetsk" and "Luhansk people's republics", and the occupied territories of the Kherson and Zaporizhzhia regions. Spokesman for the President of the Russian Federation Dmitry Peskov said that the agreement on a "union state" between Belarus and Russia would also apply to them, TASS writes.
"DPR", "LPR", Kherson and Zaporizhzhia regions will become the sovereign territory of the Russian Federation, and the agreement on the Union State will also apply to them," Peskov said.
The Russian Federation will regard strikes on these territories as an act of aggression: "It will not be anything else".
Peskov could not specify within which borders the new territories were recognized: "Donetsk" and "Luhansk People's Republics" are recognized by Russia within the 2014 borders. As for the territories of the Kherson and Zaporizhzhia regions, I need to clarify this. We'll fix everything today."
Peskov also said that Vladimir Putin informed Aliaksandr Lukashenka in detail about the results of the "referenda". The spokesman did not disclose Lukashenka's reaction to these events though: "I cannot speak for him".
In accordance with the military doctrine of the "union state" of Russia and Belarus, the participating states consider any actions with the use of military force directed against any of the participating states as an encroachment on the "union state" as a whole, and will take appropriate response measures, using all the forces and mea