AFU Shooting Through Column Of Russian Troops Trying To Break Out Of Encirclement Near Lyman
10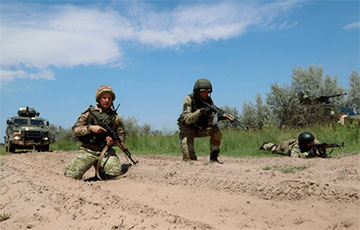 The fleeing invaders are clearly visible to Ukrainian soldiers.
Russian troops are trying to break through before dark, because they fear that in the darkness the Armed Forces of Ukraine will go beyond Torske and no movement will be possible.
Yuri Butusov, editor-in-chief of Censor.NET, announced this on Facebook.
"A Russian convoy of military vehicles and stolen civilian transport is now in the village of Zarechne, preparing to break through to Torske and get out of the encirclement. This street is the only way the Russians will pile up to escape. The path is being shot through by the Ukrainians. The photo was taken 30 minutes ago from a Ukrainian drone. The enemy is well seen.
Russian troops have now formed columns in Lyman, and they are starting to move one after another, they will try to break through very quickly before dark. The Russians are afraid that in the dark our infantry will go beyond Torske, and any movement will be completely impossible. They're in a hurry. A significant concentration of Russian troops in Lyman is trying to break out of the encirclement," the journalist said.