Belarus Begins Sudden Check Of Pilots' Combat Readiness
18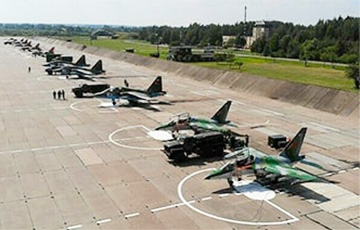 It is reported about the draft of those liable for military service.
In accordance with the training plan for the Air Force and Air Defense Forces, a sudden check of the combat and mobilization readiness of military unit 06752 has begun in Belarus, the a target="_blank" href=https://www.mil.by/ru/news/153535/>website of the Ministry of Defense says. The check will last for a month.
"It is planned to work out many issues, but the main ones are the conscription and restoration of the skills of those liable for military service, as well as the removal from storage of military and special equipment to check its combat readiness," the Defense Ministry said.