Ukrainian Fighters Destroyed Enemy Giatsint-S SPG and Two Ural Munition Trucks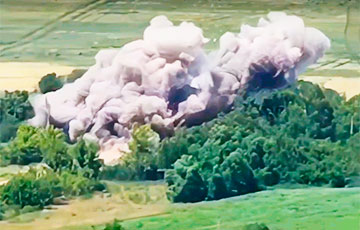 A video of the successful attack has appeared.
Ukrainian warriors destroyed an enemy 2S5 Giatsint-S self-propelled gun and two Ural ammunition trucks.
According to Cenzor.NET, the fighters published a video of a successful attack on the military equipment of the occupiers on social media.