Stsiapan Latypau Was Transferred To Mahiliou Prison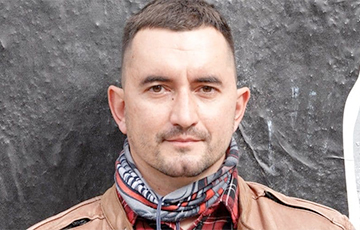 They changed the political prisoner's detention regime to a stricter one.
The detention regime for political prisoner Stsiapan Latypau was changed to a stricter one. They transferred him from the colony to Mahiliou prison No. 4, according to Belsat.
The trial for changing the detention regime was held on September 15 at the Ivatsevichy District Court. It is known that the administration of the colony demanded to transfer Stsiapan Latypau to prison for three years. However, judge Aliaksandr Kiryllovich decided to transfer him to a prison regime for two years.
It also recently became known that Stsiapan Latypau swallowed a blade and cut the veins on his arm as a protest against the actions of the administration of correctional colony No. 22 in July. He received 17 days in a punishment cell for this.
Stsiapan Latypau is an arborist and director of the Belarbo company, a resident of a condominium near the so-called Square of Change in Minsk. He was arrested on September 15, 2020.
Stepan Latypov was convicted under three articles of the Criminal Code of the Republic of Belarus:
Art. 342 of the Criminal Code — Organization and preparation of actions that grossly violate public order or active participation in them;
Art. 363 of the Criminal Code — Resistance to a police officer or other person guarding public order;
Part 4 of Art. 209 of the Criminal Code — Fraud committed by an organized group or on a large scale.
Judge Aliaksander Vouk sentenced him to eight and a half years in a penal colony and a fine of 300 base values (USD 3,500).
On November 16, 2021, the Minsk City Court considered an appeal against Stsiapan Latypau's sentence. On November 22, 2021, the higher recourse instance left the decision of the Savetski District Court unchanged. Stsiapan was transferred to the Ivatsevichi Correctional Colony No. 22.
Now the political prisoner will serve his sentence in the Mahiliou prison No. 4.
b<>You can support Stsiapan with letters to:
Stsiapan Latypau
Prison No.4,
99a Krupskai Str.
Mahiliou 212011
Republic of Belarus