EDB Predicts Price Rise In Belarus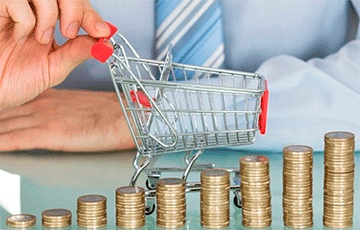 The economic forecasts of the authorities are far from reality.
Inflation in Belarus will gradually decline up to the summer, say the experts of the Eurasian Development Bank, and then prices will rise faster again.
The EDB reminds that the year-end price increase in the country amounted to 12.8%. Although, for example, in July 2022, the inflation rate was more than 18% year-on-year. The slowdown in inflation has been influenced by falling consumer demand and tight price controls.
"In early 2023, the annual inflation will continue to decline due to the continuing effects on price controls, subdued consumer demand and the corrective strengthening of the Belarusian ruble against the Russian ruble," the EDB experts say.
By the end of the year, price growth may accelerate again "due to the weakening disinflationary effects of domestic demand and price controls".