High-Profile Resignations In Ukraine: Deputy Prosecutor General, Deputy Defense Minister Left Their Posts
23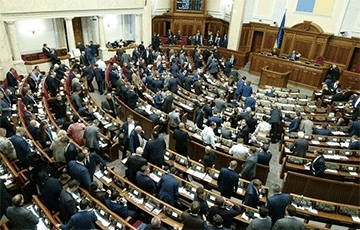 The resignations are expected to continue.
A series of high-profile resignations began in Ukraine. Kyrylo Tymoshenko resigned from the post of Deputy Office of the President of Ukraine.
Then Deputy Defense Minister Vyacheslav Shapovalov resigned amid a scandal over the purchase of food for the Armed Forces of Ukraine. He motivated his decision by the desire to remove the threats to the stable supply of the army, which arose due to the "campaign of accusations."
Oleksiy Simonenko was also dismissed from the post of Deputy Prosecutor General after a scandal with a holiday in Spain.
It is reported that the Deputy Minister for the Development of Communities and Territories of Ukraine Ivan Lukerya also wrote a letter of resignation.
The high-profile resignations are expected to continue. Ukrainian media write that several ministers may lose their positions.
Earlier, purges in the executive branch were announced by Ukrainian President Volodymyr Zelensky.