Pensioner Was Sentenced To Home Confinement In Brest For Comments On Telegram
19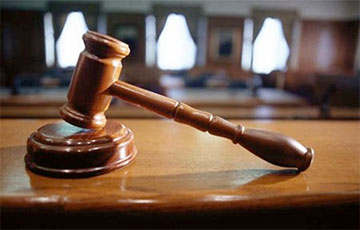 Her Samsung smartphone was "forfeited to the state".
On January 3, the Moscow District Court of Brest issued a verdict in the case of Natallia Malets under Art. 369 of the Criminal Code ("Insulting a representative of power"). Judge Inna Klyshpach sentenced the woman to a year and six months of restraint of liberty without being sent to an open-type correctional facility ("home confinement"),according to human rights activists.
Natallia's case was considered on December 30, 2022 and January 3, 2023. She was in custody from 8 to 10 November 2022.
On March 9, 2021, Natallia followed the link from Facebook to Telegram. She commented on publications in the messenger. Her comments were about government officials, including employees of state security agencies.
According to the conclusion of the linguistic examination, which was carried out on October 13, 2022, Natallia's comment was recognized as a "negative assessment of public authorities".
Her Samsung Galaxy A51 smartphone was "forfeited to the state" as means of committing the crime.