Atypical Increase In Number Of Doctors In Belarusian Districts Bordering Ukraine
3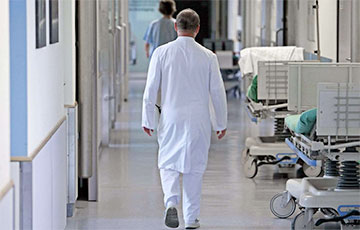 Is Lukashenka preparing for a full-scale war with Ukraine?
According to the results of 11 months of 2022, the Belarusian medical sector has recruited more doctors than it has fired. This was pointed out by the Nashy Hroshy telegram channel.
The growth in the number of medics occurred in Minsk, Hrodna, Homel and Brest regions.
"We note that this atypical surge has spread to the border regions with Ukraine and Minsk region - those regions where medics could probably be needed to treat specific patients arriving from the territory of the neighboring state," the authors of the channel note.
However, they write, there are still more physicians laid off in 2020-2021 than hired in 2022, "the number of medics who went abroad is growing, their place is taken by recent interns, which obviously affects the quality of medical services as well".