Hit From Ambush: AFU Deliver Powerful Blow Against Occupants With Rapira
1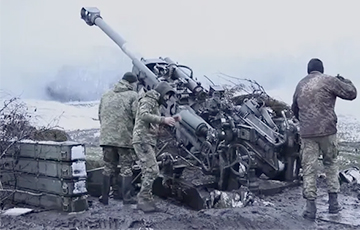 BMPs and Russian infantry were destroyed.
The Ukrainian military destroyed a cluster of occupants. They attacked the enemy from ambush and struck with Rapira.
The AFU Ground Forces reported this.
"A powerful night strike on the enemy," the report said.
The military says that an anti-tank unit of soldiers of the 28th MPRU, using the time-tested MT-12 Rapira, delivered a powerful attack on a cluster of Russian infantry and destroyed an enemy combat vehicle from an ambush.