Biden: US Will Provide Ukraine With 31 Abrams Tanks
22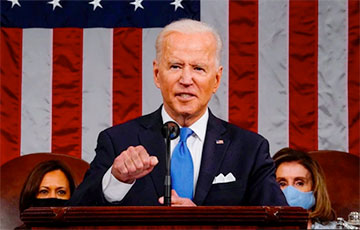 Tanks will help Ukraine conduct a counteroffensive.
The United States will provide Ukraine with 31 M1 Abrams tanks. This was announced by US President Joe Biden at a briefing on January 25, the broadcast was conducted by the Ukrainian service of Voice of America.
He noted that Ukraine wants to protect its territories and conduct a counteroffensive.
"Today I am announcing that the U.S. is providing 31 Abrams tanks to Ukraine because it will support Ukraine's ability to defend its territory, achieve its strategic goals," the U.S. President said.
According to Biden, the Ukrainian military men need to "effectively operate these tanks on the battlefield."
"Therefore, we will begin training as soon as possible," the U.S. President said.