Volunteer Who Fought Together With Belarusians Reported Dead
12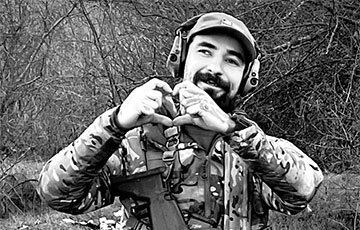 He participated in a raid in the area of Nova Kakhovka.
Volunteer Ruslan "Rusik" Oblomov, who fought shoulder to shoulder with the Belarusians, has been reported dead. He participated in a raid by Ukrainian special forces in the area of Nova Kakhovka. He is survived by a little daughter.
As the Charter97.org website reported earlier, on the night of January 23-24, a group of Ukrainian intelligence officers carried out a raid on the temporarily occupied part of the Kherson region.
Belarusians also took part in it.
Radziwon "Hena" Batulin, one of the commanders of the Belarusian Volunteer Corps, was seriously wounded as he "led the group forward and was one of the first to meet the enemy's fire." Now the man is in the hospital.