Ukraine Imposed Sanctions Against Belaruskali And Main Belarusian Enterprises
69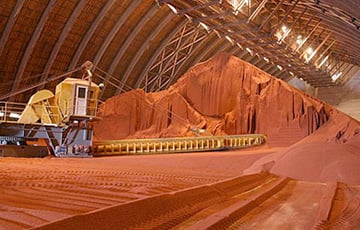 Sanctions were imposed for 10 years.
President of Ukraine Volodymyr Zelensky approved the decision of the National Security and Defence Council of Ukraine (NSDC) to impose sanctions against 185 legal entities and individuals. The decree with regulations was published on the website of the President of Ukraine.
As Volodymyr Zelensky said in an evening video message, sanctions are being imposed against legal entities and individuals "who are used by the aggressor state to transport military equipment and soldiers by railways".
There are 23 Belarusian enterprises among the 182 legal entities "who fell under personal special economic and other restrictive measures (sanctions)". Specifically: Belaruskali JSC, Homiel Chemical Plant JSC, Belarusian Railways and the enterprise "Belintertrans - Transport and Logistics Center" [BelZhD], EuroTransVagon LLC, Kronospan OSB (Mahiliou), Lakokraska (Lida), Belgazprombank, Bellesexport, ASB Leasing LLC, Omsk Carbon FLLC (Mogilev), Sodruzhestvo Trans-Agro LLC and others.
"Ukraine blocks their assets in the country, the existing property will be used for our defence. We will work to ensure that similar other countries also block it," President Zelensky said in his evening video message.
Sanctions were imposed for 10 years.
Recall that earlier, almost 200 entertainers, bloggers, and propagandists from Russia and Belarus were included in the sanctions list for supporting the war and negative statements about Ukraine. Ihar Tur, Ryhor Azaronak, Aliaksandr Shpakouski are among them, as well as the general director of STV Aliaksandr Asiaenka.