Ukraine's State Border Guard Service: Russia Deploys New Military Units To Belarus
6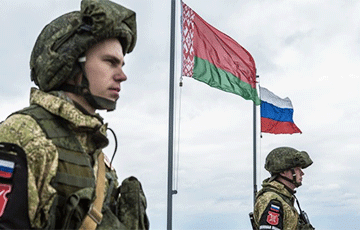 Andriy Demchenko spoke about the situation on the Ukrainian-Belarusian border.
The Russian army has transferred its new units to Belarus for training. Meanwhile, some military men who have already completed the exercises have returned to the Russian Federation, from where they will be transferred to the occupied territories of Ukraine, where battles are taking place.
It is reported by RBC-Ukraine with a reference to the speaker of the State Border Service of Ukraine Andriy Demchenko.
According to him, the situation on the border with Belarus remains completely under control.
"Of course, this direction is quite tense due to the fact that Belarus does not stop supporting Russia in the war that it unleashed against our country, and provides both its territory and its airspace. There are constant exercises between the units of the Russian Federation and Belarus," says Demchenko.
He also noted that the exercises of the aviation component are currently underway on the territory of Belarus, which should end on February 1.
"At present, near the Ukrainian border, employees of the State Border Service do not observe the movement of either military equipment or personnel of these units — they are mainly located at those military training grounds that Belarus "kindly" provides," Demchenko said.