Belarusian Man Was Fighting In Ranks Of Russian Private Army: He Was Sentenced To 10 Years In Prison For This In Ukraine
15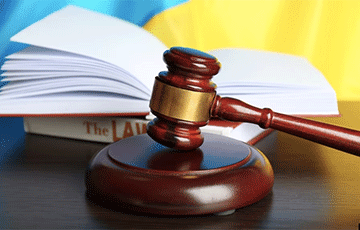 The Ukrainians arrested him with his machine gun.
Maxim Ziaziulchyk went to war in Ukraine three days after the exercises at the Trigulay training ground in the Tambov region of Russia. The machine gun with which the Ukrainians detained him will be handed over to the forensic center, according to Radio Liberty.
In September last year, Maxim Ziaziulchyk was captured by the Ukrainian military during the liberation of the Limansky district in the Donetsk region from the Russian occupiers. He was later sentenced to 10 years in prison, the maximum term provided for charges brought against him of participation as a mercenary in an armed conflict, military or violent actions (part 4 of article 447 of the Criminal Code of Ukraine).
Also, according to the verdict, Maxim Ziaziulchyk must compensate 1,372 hryvnias [almost $35 - Ed.] that were required to pay an expert when conducting forensic examinations.
According to Ukrainian legislation, Maxim Ziaziulchyk can appeal this decision until February 18. He stated at the trial that he admits his guilt and regrets his illegal actions.
Maxim Ziaziulchyk was born in Rudzensk, Pukhavichy district, Minsk region. Since July 21, he has been serving in the Veterany Detachment as a machine gunner. He was in the positions of Russian troops in the occupied city of Izyum, Kharkiv region, until August 25.
Battalion "Veterans" - a division of the private military company "Redut", which at first did not participate in hostilities, but performed the objects guard function.
Maxim Ziaziulchyk participated in the battles near Krasnopillia in the Donetsk region. During the battles for positions near Duby on July 30, he was wounded and until August 25 he was treated at the base of the permanent deployment of the Reduta in Izyum, Kharkiv region.
On August 25, as part of the Veterans Battalion, he was deployed to positions near Svatove, Luhansk region, where the most fierce battles were going on. Later, the Russians deployed this unit to the Limansk district of the Donetsk region.
As a result, on September 19, Maxim Ziaziulchyk was captured by the Ukrainian military.
The Ukrainians arrested him with his machine gun. According to the court decision, the weapon will be transferred to the State Forensic Science Center of the Ministry of Internal Affairs of Ukraine for the collection of weapons and use in expert and scientific activities.