Ukrainian Military Correspondent: Counteroffensive Approaching Culmination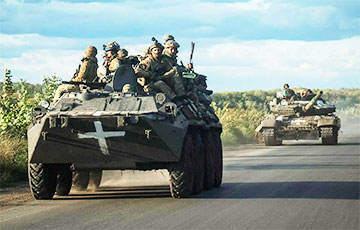 Verbove is becoming a key point.
The course of the counter-offensive in the Zaporizhzhia direction is dynamic and complex. However, the culmination near Robotyne and Verbove is approaching.
This was stated by Ukrainian war correspondent Andriy Tsaplienko in TSN.Weeks.
"A video appeared in the network showing Ukrainian soldiers crossing the line of the so-called "dragon's teeth" on the "Surovikin line". There is also an interesting video of a Russian drone "bombing" the trenches, where before there were Russian military. That means they are not there. These trenches are about a kilometre west of the village of Verbove. It becomes a key point," the journalist said.
Tsaplienko also noted that Russian war correspondents switched on a "silence mode" around Verbove and practically stopped informing about the actions of the occupants on this section of the front. Probably, censorship has been working. Reserves might be redeployed there.
"The occupiers believe that the culmination of the summer campaign is approaching and want to use their main advantage - quantitative. For us, the situation is not easy. The direction to Tokmak is an exit to the railway junction through which the enemy wants to connect Russia, Donbass and Crimea. A breakthrough towards Tokmak remains an unclear prospect. Lack of demining equipment does not allow us to create wide enough corridors in minefields," the journalist said.
Tsaplienko summarised that the AFU continued to move forward despite the tough resistance of the invaders.