Palina Sharenda-Panasyuk Celebrates Her Birthday In Punishment Cell
7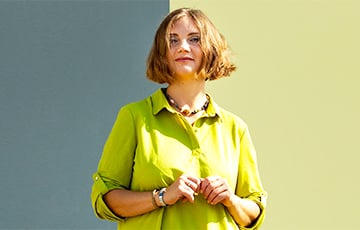 The political prisoner celebrates this day behind bars for the third year in a row.
Today is the birthday of political prisoner, activist of the European Belarus civil campaign Palina Sharenda-Panasyuk.
This is the third birthday in a row that Jeanne D'arc from Brest celebrates behind bars. Moreover, Palina is now in a punishment cell in the women's colony #24 "Zarechcha".
Palina has been placed in the punishment cell three times since the end of December last year: from December 29, 2022 to January 8, 2023, from January 13 to January 23, and 30 consecutive days from January 28 to February 27. Two weeks after the last punishment, the woman was again thrown into the punishment cell.
"Captivity. This is what the punishment cell looks like in the women's colony #24 "Zarechcha". Only the window is much smaller, and instead of daylight there is a bright lamp of artificial light that burns day and night. Bright lighting, like in a surgeon's operating room, cuts the mind like a scalpel, and during those few hours that are allotted for sleep, it does not allow you to fall asleep," the political prisoner's husband Andrei Sharenda describes the confinement conditions in the colony. "The bunks recline for the day at 6 am. And it's impossible to sit on a perch for more than 15 minutes, your back starts to hurt. The walls are so cold that they are covered with frost and it is impossible to lean against them. To the torment of light is added cold and hunger, because of which time stretches indefinitely."
Palina Sharenda-Panasyuk is an activist of the European Belarus civil campaign from Brest. She was detained on January 3, 2021. Since then, he has been behind bars. Sentenced to three years in prison under four articles of the Criminal Code of Belarus.
Palina has two minor sons, who are now being raised by their father abroad.
You can support the political prisoner by sending her a letter at the following address: 247526, Proizvodstvennaya Street 44, Zarechcha, Rechytsa district, Homel region, penal colony #24, Palina Sharenda-Panasyuk.