US Department Of State: US To Bring Russia Back To Strategic Nuclear Arms Treaty
2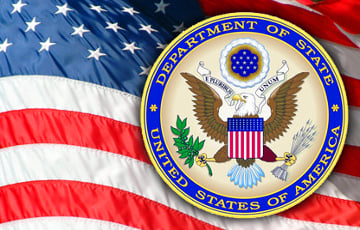 Washington D.C. takes countermeasures.
The U.S. Department of State will take countermeasures to return the parties to the START II treaty.
This was stated by Deputy Spokesman of the Department of State Vedant Patel during the briefing.
The United States will try to bring Russia back into compliance with the terms of the bilateral Strategic Arms Reduction Treaty (START II ) on further mutual reduction of arsenals of deployed strategic nuclear weapons.
"We believe that Russia has already violated the treaty. However, the U.S. will continue to assess the next steps of Russia's non-compliance and will consider additional countermeasures in the overall context. We continue to do our best to bring the parties back into compliance," Patel said.
As Charter97.org reported, Russian President Vladimir Putin said on February 21 that Russia was suspending its participation in the Strategic Arms Reduction Treaty.