AFU Fighters Capture Alexander Sergeevich Pushkin
6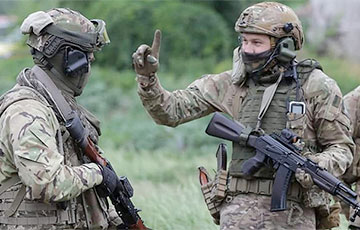 He has been fighting in the infantry battalion for two days.
Ukrainian soldiers captured Russian occupant Alexander Sergeevich Pushkin, the namesake of the 19th century poet.
The occupant is from Khabarovsk. He told them that he had fought in the battalion for two days and was transferred there because of his refusal to follow orders, nv.ua says.
Pushkin said that there were those who refused to carry out orders among the mobilized Russians. Deserters were also caught.
"In the penalty battalion I fought for two days and was taken captive. Well, those who know me, guys, you shouldn't go here and there's nothing to do here. Especially to fight. It's not worth it," the Russian said.