Russian Military Unit Attacked With Gunfire In Bryansk
2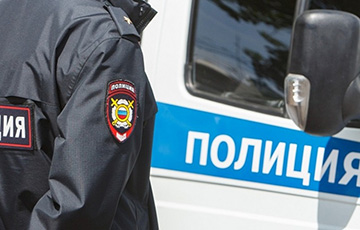 A "Siren" plan has been declared in the city.
A new problem has arisen at a military unit in Russia again. An unidentified man shot at a conscript guarding a military unit in Bryansk.
Following this, a "Siren" plan has been introduced in the Russian city. This was reported by Russian propaganda media, Channel 24 reports.
On March 29, two shots were heard on the territory of a military unit, which resulted in the wounding of a soldier guarding warehouses.
Therefore, a "Siren" plan was introduced in the city and a man dressed in all dark clothes and carrying a gun was searched for. After four hours it turned out that there was no one - a fellow soldier who was on duty with him accidentally shot the conscript.
Now all the circumstances are being investigated.
Other Similar Cases
Such cases are not unique in Russia. Recently, there was a shooting between conscripts in Kursk region. One of the conscripts died as a result.
The accident happened in the 37th motorized rifle brigade of m/hr 69647 temporarily deployed in Suzhansk district of Kursk region.
Preliminarily, 22-year-old Magomed M. heard intruders in the area of the watch post. He shouted: "Stop, who's coming", but there was no response. The soldier then opened fire.
It became known that as a result of the shooting, 19-year-old conscript from Tatarstan Tamir G. was killed, another 22-year-old soldier from Novosibirsk, Vladislav K., was hospitalized.