Media: S-300/400 Missiles Brought To Military Base In Ziabrauka
28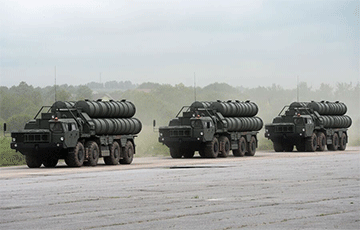 It has become known why Russian transport aircraft An-124 flew to Homel.
As Charter97.org reported, a heavy transport aircraft of the Russian Air Force was spotted in Homel yesterday.
Today, details of the arrival of the An-124 have become known.
According to Flagshtok, the monitoring group "Belaruski Hayun" suggests that four heavy transport aircraft An-124 might have brought the missiles for the military base in Ziabrauka.
The monitoring group drew a conclusion based on observations of military vehicles: a convoy of five tractor trucks (presumably KamAZ) without registration plates that could carry four missiles each for S-300/400 SAMs was spotted in Homel region.
According to eyewitnesses, the convoy with the traffic police of the Republic of Belarus was moving in the direction of Ziabrauka airfield.