High Ranking Russian Military Pilot Liquidated In Ukraine
9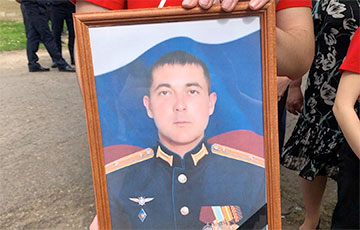 Moscow is concealing details.
The AFU has eliminated another high-ranking Russian military pilot. The death of Russian Major Yevgeny Polyakov in a so-called "special operation" has been confirmed.
His death was reported by Ukrainian blogger Necro Mancer, who has been monitoring information about Russian aggression in Ukraine since 2014.
Заместитель командира вертолётной эскадрильи #487овп майор-сызранец Поляков Евгений Александрович 1986 г.р. успел на Ми-28 полетать в Сирии и на Кавказе, а где-то в СВОВУ стал героем, как непременно станет каждый оккупант https://t.co/abpAhl9VVa #вксрф #потерьнет #груз200 pic.twitter.com/Le2M0iTRNK

— Necro Mancer (@666_mancer) May 26, 2023
He discovered Polyakov's obituary on a Russian blog. On Thursday, May 25, the 37-year-old major of the Russian Armed Forces was bid farewell in his native village of Koshelevka, in Samara region of the Russian Federation.
At the time of his death, the occupant was deputy commander of a helicopter squadron of the 487th separate helicopter regiment of the RF Armed Forces' army aviation.
Details of his liquidation are being concealed. The only thing known is that he died during the war of aggression against Ukraine. He was posthumously awarded the Order of Courage for this.