Pastor From Navalukoml Get Another Fifteen Days Of Arrest Added To His Sentence
11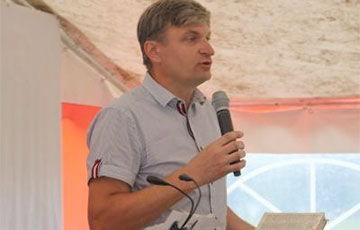 Same article, same judge.
Navalukoml pastor Aliaksandr Zaretski has been sentenced to 15 more days in jail, reports Vitsebsk Viasna.
Just like the previous time, the reason for the arrest was "distribution of extremist materials" (part 2 of article 19.11 of the Administrative Code). His photo with the child against the background of white-red-white flag, which was accompanied with graphic images of the tut.by logo, as well as the publication by Radio Svaboda were considered as such materials.
Both the first and the second time his case was considered by Judge Iryna Kruchynina.
In 2020, Aliaksandr Zaretski signed a collective open letter of Christians in Belarus against violence. In 2021 he was searched in connection with a criminal case in which he had the status of a witness.