Prigozhin: AFU Push Russians Out of Southwestern Part Of Bakhmut
3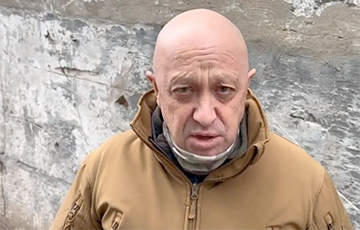 The Ukrainian army has outposts on the liberated territory.
The leader of the Wagner PMC, Yevgeny Prigozhin, announced the loss of control by Russia over the southwestern outskirts of Bakhmut. The Ukrainian forces allegedly drove the Russian occupiers out of the southwestern outskirts of Bakhmut and entrenched set up defences there.
Yevgeny Prigozhin, the leader of Wagner PMC, confirmed the information on June 4 with his audio message on his Telegram channel, according to Dialog.UA.
Prigozhin, after he had withdrawn his militants from Bakhmut, admitted that the city was not completely under Russian control. It's in the southwestern part of the city.
"Yes, unfortunately, there is such information… We've been suffering losses in the gardens every day, but nevertheless, this territory was held back, despite the fact that it is really difficult to gain a foothold there. But today there is information that observation posts of the Armed Forces of Ukraine have already been set up there," the Wagner Group leader said.
He predicts a further loss of control over the city.
"Wait for the next steps," Prigozhin added.